Once again, I'm linking up with Leigh Kramer to share some of what I've been into this month. February's been cold, cold cold, and I'm hoping that March brings us a bit of spring. It could always be worse, though. My family back home has been getting unbelievable amounts of snow, almost enough to make me glad I'm not there right now. Below is one of the many pictures Buzzfeed gathered.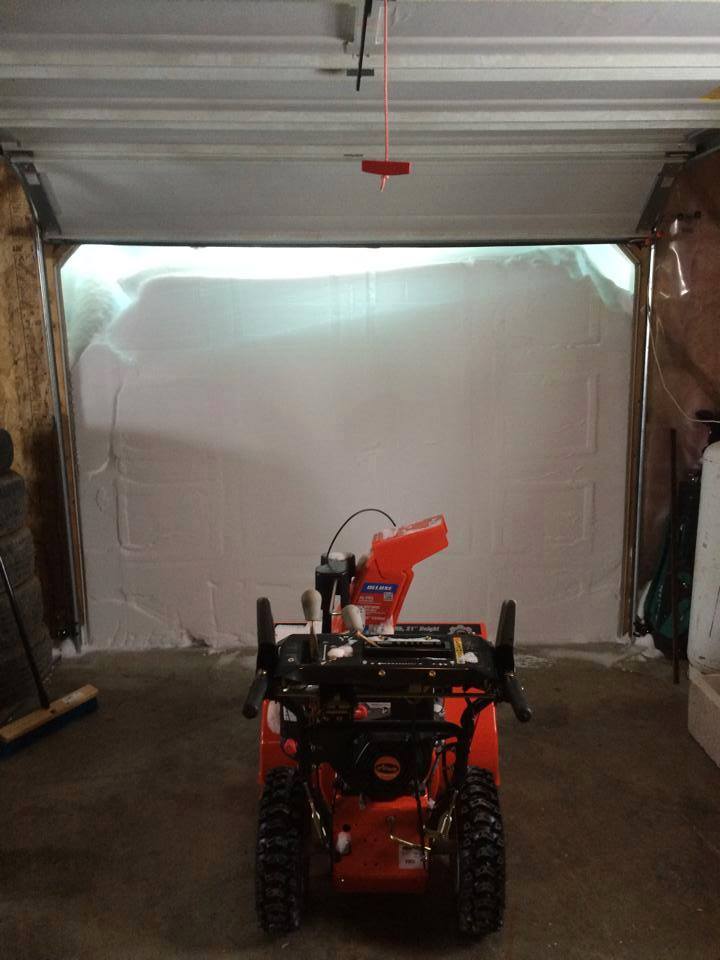 Books
Inspired by this xoJane article on black female YA authors, I decided to try diversifying my reading list. And when I say diversifying, it's still 50-75% dystopian YA, the settings are just more varied. I read Nalo Hopkinson's The Chaos (set in Toronto, but with Caribbean folktale undertones), Alaya Dawn Johnson's The Summer Prince (set in futuristic Brazil. I loved the setting, but could not get behind the characters' sexual mores. Apparently futuristic Brazil is one gigantic orgy), and am in the middle of Nnedi Okorafor's The Shadow Speaker, set is a fantastical dystopian Niger. I also read and enjoyed A.G. Howard's Ensnared, the final installment in her Wonderland-inspired Splintered series. Howard wins for neatest love triangle resolution I have yet to see in a YA novel.
TV
You guys, that Parks and Rec finale! Be still my heart. I'm going to miss that show so much, but I also do think it went out at the right time, on the best possible note. Leslie Knope will forever be my role model. I've kept following the rest of my usual shows as well. My favourites: Jane the Virgin (that Sin Rostro reveal!) and Call the Midwife (still cannot even get through an episode without crying.)  I also added Fresh Off the Boat (I love Eddie's relationship with his dad) and Hindsight (mainly for the 90's nostalgia, even though I was, like, 4 in 1995) to the watch list. For binge-watching purposes, Aaron and I have been going through Orphan Black (you guys, Tatiana Maslany is a genius!) and I've been watching through 18 to life, about a couple that marries out of high school. Basically, I watched so much TV this month that I have no idea how any work got done.
Music
I'd forgotten to check on Anthem Lights' new covers for awhile, so I had a whole new album's worth to enjoy. Their songwriting skills need work, and even their videos are getting hokier now that production values are higher, but those guys can harmonize!
Also, I know I'm a year behind on this, but I finally checked out Postmodern Jukebox this month and I love love love them. Seriously so much fun to hear these old-fashioned covers of modern hits.
Food
This Nutella Berry Bruschetta is pretty much my favourite party food ever. So cute, so delicious, and really easy! I also loved these Meatball Biscuit Sliders and these Deconstructed Burger Skewers. As usual, you can find all my favourite culinary ventures of the month on my monthly What I'm Into Pinterest board.
Online
Lyz Lenz's essay on Swinging with Absalom on The Toast has been haunting me ever since I read it. I'm finding it hard to verbalize how it makes me feel, but it's sticking with me.
Also on The Toast, I read through and loved the "How to Tell What Novel You're In" archive. (Sample, from "How to Tell if You're in a Victor Hugo Novel": "You come across a stranger in a darkened alley by a cathedral—but is it a stranger? No! For there are but twelve people in all of France, and you have long and complicated histories with all of them.")
These famous paintings superimposed with Mean Girls quotes might be my favourite thing ever, except for possibly this history of Henry VIII as told by Taylor Swift.
That's about it for me for the month. Be sure to head over to Leigh's blog and check out some of the other submissions.